The Kgalema Motlanthe FaAF6F42oundation sought to leverage the national reputation of President Kgalema Motlanthe as a reliable, non-partisan facilitator and mediator, who uses the Motlanthe Protocol to foster inclusive, level-headed dialogue, to promote the participation of diverse stakeholders in discussions to break deadlock and to enable collective problem solving.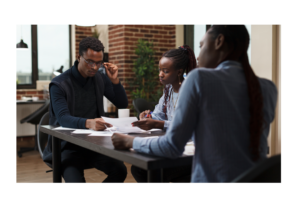 Kgalema Motlanthe Foundation
Kgalema Motlanthe and Advisory team

The STS was mobilised to prepare a Systemic Strategy for the Foundation's founding principles and organisational design. Through the process the notion of Dialogue Among Equals was developed, to enable creative dialogue between different sectors, so that they can explore solutions to the achievement of mutually beneficial national objectives.