In this project we were contracted by UN Habitat-Safer Cities, to provide expert technical advice on their behalf, to work closely with eThekwini Municipality on the design and establishment of a Safety Lab to enable integrated, transversal action by City and non-government stakeholders to respond in a systemic and collaborative fashion to problems of unsafety in the city.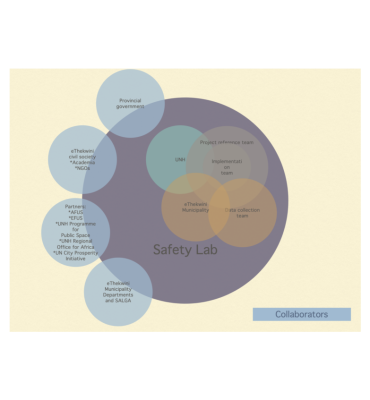 eThekwini Safer Cities, African Forum for Urban Safety, Violence Prevention through Urban Upgrading (VPUU), Municipal Institute of Learning (MILE)
The eThekwini City Safety Audit and City Safety Lab project aimed to establish a City Safety Lab following an integrated learning diagnosis process through city safety audits. This project, led by the United Nations Human Settlements Programme – Safer Cities (UN-Habitat), aimed to support eThekwini Municipality and civil society to strengthen crime data collection, analysis and monitoring capacity and provide them with an overview of approaches to inform evidence-based policies for crime and violence prevention in urban spaces. 
Enable UN Habitat and eThekwini Safer Cities (eThekwini) to review and refine the Integrated eThekwini Safety and Crime Prevention Strategy (Safety Strategy) and develop a Safety Monitoring Framework;

Generate a Safety Curriculum aligned to the refined strategy;

Enable sustainable capacity in the eThekwini municipality to implement integrated Safety Plans; 

Deliver the Safety Curriculum to AFUS members.