In 2012 Joburg Child Welfare commissioned Fixed (then Social Transformation System) to facilitate a consultative planning process to build strategies to respond to the complexity of the systemic safety challenges for children in and around the Old Drill Hall and Thembalethu Children's Centre in Johannesburg City centre.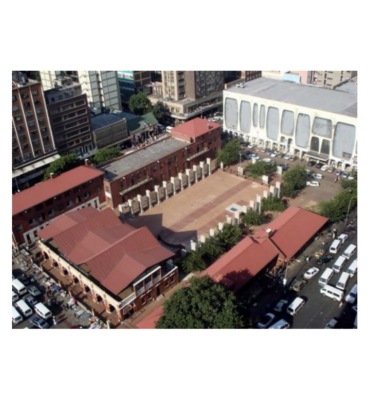 Joburg Child Welfare, City of Joburg

Joburg Child Welfare is a leader in children's services in Johannesburg in that it has embraced the complexity of the challenges confronting vulnerable children in the migrant inner city. To build spaces which are conducive to the delivery of services to vulnerable women and children requires the support of a diverse range of partners. It requires programmes which are systemic and responsive to the particular challenges posed by an unpredictable migrant environment. While Joburg Child Welfare does not have expertise to respond to issues of waste management, transport services, informal trade or spatial design, it cannot ignore these issues which impact its ability to deliver within its mandate. To deliver meaningful services to children in complex environments it is necessary to be responsive to the complexity by offering opportunities for service delivery to partners whose mandates and expertise impact the lives of vulnerable children in profound and particular ways. This project created a platform for dialogue and collaboration amongst diverse partners, to strengthen and support measures to create a safe and liveable city for children in the inner city.